Thermoplastic Hoses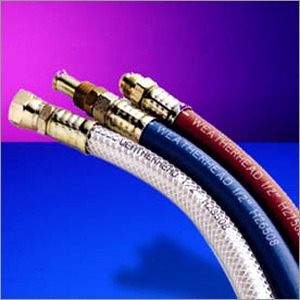 Thermoplastic Hoses
Product Description
Thermoplastic Hoses.

We are instrumental in offering an extensive range of Thermoplastic Hoses. To meet the international quality standards, these hoses are designed and developed under the strict supervision of our experienced professionals, employing latest technology. Post-production, these hoses are stringently checked on various parameters to ensure zero-defect. These hoses are suitable for high pressure hydraulic, chemical industries, rescue tools, measuring & control techniques and mining & offshore applications. Thermoplastic Hoses are known for chemical & abrasion resistance, easy to handle nature, simple installation and perfect finish.

Other information:

We have thermo plastic hoses for
Pneumatic tool hose
Super spray hose
Welding Hose
Super Rock drill hose
Car Wahing Hose, and
Heavy duty air/Water hose
Typical Applications for these hoses are
High pressure hydraulic
High pressure gas and liquid transfers
Chemical industries
Rescue tools
Measuring and control techniques
Surface treatments (Paint spray applicaiton)
Gen Working hydraulics
Lubrication techniques
Mining applications
Offshore Applications
Tube cleaning operations
General engineering
Hose bundles/umbilical
Air-conditioning
High Pressure cleaning
We are paying special attention and using new and better techniques in the manufacturing of our products due to which our products have few advantages over other products, few of them are mentioned below
The concept of reinforced thermoplastic construction offers outstanding performance
The special characteristics of Industrial thermo plastics are used to achieve low weight, ease of handling, compactness chemical and abrasion resistance, long continuous lengths, colour etc.
Other Features
All hoses are available as twin and triple line hose configurations.
Hose assemblies with permanently fitted end fittings are available
Specific cover colors on request for bulk quantity order.
Pin picked cover available for gas applications.